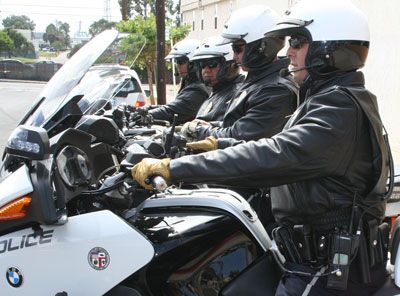 Where To Get The Top Bike Patrol Uniforms
If you are looking for a durable, well made, and still comfortable bike patrol uniform, click here. Blauer has been supplying service protection professionals with excellent clothing and accessories for over 75 years. Their apparel for firefighters, EMS, and law enforcement workers is made with three factors in mind.
• Shielding you from the elements
• Portraying an authorities' look
• Providing protection against the threat of danger and accidents associated with your field
What you get in a purchase from Blauer is a high quality garment. Their insistence on high standards in construction, as well as using the best materials available, provides you with products that are built to last. They'll survive the roughest of conditions including rain, snow, wind, and cold. Blauer's PPE clothing lives up to the demands of the law enforcement field. This is especially true for bike patrol. For this type of work you need clothing that is comfortable and durable.
The bike patrol officer can start their look with good uniform t-shirts. The polyester street shirt is the perfect foundation to a complete uniform. It is designed to be comfortable with a professional look. It is made of a moisture wicking, breathable mesh fabric that is light weight and quick drying when it gets wet. The 100 percent polyester blue material matches Blauer's law enforcement pants. When worn with Armor Skin it looks like a class A or B shirt. Another alternative to use is the Blauer 100 percent cotton shirt.
All shirts can be combined nicely with the active patrol trousers. These are ideal for bike patrol with their stretch rayon blend fabric that is liquid repellent and has a soil release finish. The athletic straight leg allows even more freedom of movement. There are plenty of pockets, all with zippers, flaps, and buttons to keep possessions secure. Double needle stitching adds durability.
To become more visible while on your bike, wear the zip front breakaway safety vest. This high visibility vest has hook and loop closures that easily release if stuck on car mirrors or grabbed hold of. The scotchlite strips add further noticeability.
Excellent duty jackets for bike patrol are Blauer's Tacshell jacket. The drop shoulder design allows more freedom of movement. The elastic cuffs and waist cut down on the wind. There is even a removable waterproof hood for rainy days. There are optional liners available for extra warmth.